Participants for the 2023 Summit 
The Summit welcomes public sector leaders from the world's government Finance Ministries and Treasuries.
Noureddine Bensouda
General Treasurer of the Kingdom, Morocco
Mr. Noureddine Bensouda is currently the General Treasurer of the kingdom of Morocco since April 2010. Prior to joining the General Treasury of kingdom, Mr. Noureddine Bensouda worked for eleven years as Director General at the General Tax Administration. Since 1993 he has been working as Deputy Director in charge of Central Control and Data Matching at the General Tax Administration and similarly he worked as professor at the National Administration School in Morocco ENA, from 1993 to 1998.
He started his career as The Chief Research Officer at the Cabinet of the Minister of Finance (1986); then he was named the head of the Cabinet of the Moroccan Minister of Economy and Finance (1991)
Noureddine Bensouda was appointed as The Chairman of United Nations Committee of Experts on International Cooperation in Tax Matters (2005 to 2009), and as such, a member of the Permanent Scientific Committee of the International Fiscal Association (IFA).
Mr. Noureddine Bensouda holds his PhD in public law from Mohammed V University, Rabat in 2005 as well as a PhD in Public Law from the University of Paris I, Pantheon Sorbonne in 2001. He got his Master in Public Law and a Diploma in Comparative Law in 1993.
Ahmed Réda Chami
President – Economic, Social and Environmental Council, Morocco
Born on 16 May 1961 in Casablanca, Ahmed Reda Chami was appointed by His Majesty King Mohammed VI on 3 December 2018 as President of the Economic, Social and Environmental Council (EESC).
Mr. Ahmed Reda Chami is also a member of the Special Commission on the Development Model.
Mr. Chami graduated from Centrale Paris (1985) and holds an MBA from the Anderson School (UCLA). It was, between 2016 and 2019, he was Ambassador of the Kingdom of Morocco to the European Union in Brussels.
Previously, Mr. Chami was Minister of Industry, Trade and New Technologies from 2007 to 2011, then Member of Parliament for the city of Fez from 2011 to 2016.
Mr. Chami has held several positions in insurance and new technologies, notably at the multinational Microsoft where he was General Manager in North and West Africa between 1997 and 2001, then the presidency In Southeast Asia, in Singapore between 2001 and 2004.
Ingrid Blunt
Accountant General, Treasury Department, Ministry of Finance & Economic Affairs, Barbados
Ingrid joined the Treasury Department in February of 2007 as a Senior Accountant. She subsequently moved to the position of Professional Accountant in September 2008 and Deputy Accountant General in January 2012. In October 2022 she took up the post of Accountant General.
Prior to joining the Treasury, she worked as a Statistician in the Barbados Statistical Service for 3 years before moving to the Ministry of Finance Trainee Professional Accountant in February 2004. During her period of Trainee Professional Accountant she was assigned to the Value Added Tax Division, the Inland Revenue Department, the Management Accounting Unit and the Barbados Audit Office.
Ingrid is a Fellow of the Association of Certified Chartered Accountants. She also hold a Bachelor of Science Degree in Economics and Accounting and a Post Graduate Diploma in Public Sector Management, both from the University of the West Indies, Cave Hill Campus.
Sara Ramos Fernandez
Senior Advisor to the Secretary of State, Ministry of Finance, Spain
Ms.  Sara Ramos is since 2017 senior advisor to the Secretary State for Finance She has worked for several governments in a technical position, performing a wide variety of tasks, ranging from participating in the elaboration of the General Budget, the European Semester or the dialogue with the European Commission, IMF and rating agencies.
Before joining the Ministry of Finance, Ms. Sara Ramos worked at the Ministry of Economy in various positions. At the Treasury in Strategic Analysis and International Financial System division being the Spanish representative of the G20 Green Finance Working Group (GFWG) and in the Directorate General of Macroeconomic Analysis and International Economy. 
She has also worked in the private sector as a lawyer and as a consultant.
Ms. Sara Ramos is a Commercial Technician and State Economist. She holds a double degree in Law and Business Administration
Jakob Wegener Friis
Deputy Head, Cabinet for Commissioner Paulo Gentiloni, Commissioner for Economy, European Commission
Mr. Jakob Wegener FRIIS is Deputy Head of Cabinet for Commissioner Paulo GENTILONI, Commissioner for Economy. He is a former Head of Unit (2012-19) in the European Commission's Directorate General for Economic and Financial Affairs (DG ECFIN), where he was responsible for the policies and coordination of economic surveillance. Previously, he was mission chief for the economic adjustment programme for Cyprus and responsible for the economic and budgetary surveillance of Germany and Austria. Before that, he was heading the Office of the Director General for DG ECFIN (2009-12). He has also served as Member of Cabinet for the European Commission (2007-09), been working in DG ECFIN on the Strategy for Growth and Jobs and the budgetary surveillance under the Stability and Growth pact (2004-07). Before joining the Commission he served as Financial Counsellor at the Permanent Representation of Denmark to the EU (2002-04) as well as Private Secretary to the Deputy Prime Minister and Minister for Economic Affairs of Denmark (1999-2002). Mr. FRIIS is a Danish national, born in France and living in Brussels.
Nazim Gasimzade
Director, State Treasury Agency, Azerbaijan
Nazim Gasimzade is the director of the State Treasury Agency of the Republic of Azerbaijan.
He has a BA degree in Economics, MA degree in Information Technology, he is a graduate of the Executive Leadership program of the Kennedy School of the Harvard University.
Mr. Gasimzade is an expert in program, project, and strategic management, he is the member of the Executive Committee of the PEMPAL (Public Expenditure Management Peer Assisted Learning) community of the World Bank.
Throughout the years Mr. Gasimzade has led several large and medium size projects. He was at the helm of moving the Treasury Information Management System from distributed legacy platform to the consolidated ERP platform, he was the architect of establishing private cloud system of the State Treasury.
He is the recipient of the Medal for Distinction in Civil Service issued by the Order of the President of the Republic of Azerbaijan, several years ago he was selected by SAP AG in the Medium Implementation category in C.I.S region as the winner of the gold medal. Aside from that he has several other State and international awards for his contribution both on domestic and international level.
Before joining the State Treasury Agency, Mr. Gasimzade had worked for several private banks, consulting companies, as well as Fortune 500 companies.
When time permits, he teaches Project Management courses in his hometown and abroad.
Aside from his native language, Mr. Gasimzade is fluent in English, Russian and Turkish languages.
Cecile Humbert-Bouvier
Head, Regional Economic Service for Morocco, Directorate General of the Treasury, France
Cécile is head of the economic department of the French Embassy in Rabat which belongs to the international network of the French Treasury. In this capacity she is the economic advisor of the ambassador and she is in charge of coordinating and fostering at an institutional level economic and financial bilateral relations beetween France and Morocco. Her responsibilities include analyzing the domestic economy and its public policies in various sectors such as transport, energy, digital, health, public transport, telecommunications…, promoting bilateral cooperation in these sectors and preparing government meetings. She also gives an institutional support to French companies doing business in Morocco and to Moroccan companies wishing to invest in France.
For the last 15 years she has been dedicated to developing and promoting French economic and financial positions in various regions especially Europe (Benelux, Spain, Italy) and the Mediterranean area.
Cécile graduated from Institut d'Etudes Politiques de Paris (Sciences-po) and Ecole Nationale d'Administration (ENA).
Efthalia Kapitsina 
Director, Ministry of Finance, Greece
Ms. Efthalia Kapitsina is currently the Director of the Coordination and Management Unit regarding projects funded by the Greek Public Investment Program and EU Funds.
Previously, she was the Executive CEO at the Athens Concert Hall (335 staff) from 2020 to 2023. She was an Inspector-Auditor at the National Transparency Authority (NTA), responsible for drafting statutes with respect to Audit planning, monitoring and execution of inspections (2016-2020).
She has spent four years as special advisor to the Deputy Ministry of Finance and General Secretary of Fiscal & Economic Policy mainly by drafting legislation and providing legal and regulatory advice for the implementation of secondary legislation on aspects related to the Ministry (budgetary law, pension law, state companies, monitoring compliance on EU infringements, state aid issues).
She has been representing the Ministry of Finance in the discussions between Hellenic Republic and the Troika notably in the field of terrorist financing, state aid, supervision of the implementation of the 2nd Economic Adjustment Program for Greece, oversight of the EIB's lending activity and project financing: regular updates, negotiation, problem -solving. At the same time, she was member of the National Coordinator for Anti- Corruption: developing strategy and setting the agenda for the MoF, coordinating actions with competent Ministries. For several years she was coordinator in the Ministry of Finance for the compliance of Greece with Anti-Money Laundering and Combating the Financing of Terrorism AMLCFT statutes.
She was appointed as the Head of Greek Delegation to the Financial Action Task Force (FATF) and Representative of Greece to the European Commission in the field of Anti- Money Laundering and Combating the Financing of Terrorism (AMLCFT Committee). She also coordinated the Financial Working Group (UN Counter- Terrorism Committee-CTC-). At the same time, she was Ex officio member of the Hellenic Financial Intelligence Unit (FIU).
She started her career as an Attorney at law with specialization on penal, public and corporate law.
She has a BA Degree in Law from National and Kapodistrian University of Athens. She holds a MSc degree in European Studies of the Athens University of Economics and Business. She is graduate from the National School of Public Administration.
Mari Khurtsidze
Head, Tax and Customs Policy Department, Ministry of Finance, Georgia
Ms. Marine Khurtsidze is the Head of Tax and Customs Policy Department at the Ministry of Finance of Georgia since 2021. She is in charge of formation of tax and customs policy, including international tax policy of Georgia.
Since November 19, 2020 Ms. Khurtsidze is an Elected Chair of the Conference of the Parties to the Multilateral Convention to Implement Tax Treaty Related Measures to Prevent Base Erosion and Profit Shifting (MLI) at OECD.
Since 2016, she has been supervising of the implementation of four minimum standards of Base Erosion and Profit Shifting Project (OECD) in Georgia and has been Country Representative at the OECD to the following groups: WP 1 and ad-hoc group on the development of Multinational Instrument, Forum of Harmful Tax Practice and at the Bureau of this Forum, FTA MAP Forum and Steering Group of this Forum, Joint WP 6 – WP 10 Group on Country-by-Country Reporting and WP 2 on Tax Policy Analysis and Tax Statistics.
Since 2019 she is engaged in the work of Tax Challenges Arising from the Digitalization of the Economy and Country Representative at Task Force on Digital Economy (TFDE) at the OECD.
Since 2013, Ms. Khurtsidze is a central point of contact for Georgia at the Global Forum on Transparency and Exchange of Information (OECD) and directly in charge of the implementation process of EOIR standard in Georgia introduced by the GF (OECD). Since 2015 she has been a delegate of Georgia at the Peer Review Group of the Global Forum on Transparency and Exchange of Information (OECD).
Since 2023, she is a reelected member of the Steering Committee and Co-Chair of Addis Tax Initiative (ATI). In 2019-2020, she was an elected member of Addis Tax Initiative (ATI) Post 2020 Task Force. In 2017-2018, she was an elected member of the Steering Committee of ATI.
In addition, since 2011 Ms. Khurtsidze has been an authorized person (Head of Delegation) for the negotiations of Double Tax Treaties. On behalf of the Government of Georgia, she concluded more than 20 Tax Treaties.
Ms. Khurtsidze graduated from Tbilisi State University, Faculty of Law, specialized in International Law (Diploma with honors) in 2006.
Merav Kaplan
Chief of Staff, Office of the Chief Economist, Ministry of Finance, Israel
Merav Kaplan currently holds the position of Chief of Staff to the Chief Economist at the Israeli Ministry of Finance. In this role, Merav actively contributes to key decision-making processes and provides valuable advice to the Chief Economist on various areas within the responsibility of the Chief Economist department. These areas encompass forecasting and monitoring economic variables that impact the economy, formulating the government tax policy, and managing the Ministry of Finance's international relations.
In addition to her role as Chief of Staff, Merav also serves as a senior economist in the finance research team in the Chief Economist department. The finance research team engages in a wide array of areas, encompassing macroeconomic analyses to inform structural reforms, exploring opportunities in green finance, formulating robust regulatory frameworks for cryptoassets, and developing long-term saving policies and more. Furthermore, Merav has actively contributed to addressing the economic challenges posed by the Covid-19 crisis within the Ministry of Finance.
Merav joined the Ministry of Finance in 2020. Prior to her current position, she served as a research fellow at the Milken Innovation Center. She also worked as a Research Analyst specializing in health economics at the Myers-JDC-Brookdale Institute for applied social research. Furthermore, Merav also gained experience as an economist at the Ministry of Health, actively participating in health policy formulation.
Merav holds a Bachelor's degree in Philosophy, Political Science, and Economics (PPE) from the Hebrew University of Jerusalem, and a Master's degree from the honor program of Public Policy and Administration from the Hebrew University of Jerusalem (Graduated Summa cum laude).
John McCarthy
Chief Economist, Government of Ireland, Ireland
John McCarthy is an Assistant Secretary General and as Chief Economist has responsibility for the Economic Division .
He was previously a senior economist in the Department heading up the macro economic analysis unit. He is the deputy member of the Economic and Financial Committee and the chair of the Economic Policy Committee (EPC) output gap working group.
He is a member of the National Statistics Board and an adviser to the National Competitiveness Council. He is the Irish member of the Organisation for Economic Co-operation and Development's (OECD) Economic Policy Committee. Prior to joining the Department, he was a senior economist in the Central Bank.
João Boa Francisco Quipipa
Economist and Government Advisor, Angola
João Boa F. Quipipa, born on March 21, 1975, has been the Executive Director (CFO) of the Angolan telecommunications operator UNITEL, S.A.
Since August 2020, he has been the Chairman of the Board of Directors (PCA) of USPM – Unitel Serviços de Pagamentos Móveis (SU), SA, a non-bank financial institution (100% owned by UNITEL, SA) which since 23 August 2021 made mobile money available to the Angolan market.
He is also, under a suspended contract (for the exercise of functions in the private sector), a Public Servant for 25 years, Career Adviser to the Staff of the Ministry of Finance of the Republic of Angola.
Until December 2017, he was the President of the Support Fund for Agrarian Development (FADA), a Non-Banking Financial Institution, established in December 2016, after a restructuring process.
He was the Coordinator of the FADA Restructuring and Management Committee, November 2013-December 2016.
He performed the role of Secretary of State for the Treasury, April-September 2016.
He held the position of Director of the Office of Studies and International Relations (GERI) of the Ministry of Finance, May 2013-March 2016.
He was the Chairman of the Supervisory Board of the Sovereign Fund of Angola (FSDEA), September 2014-February 2018.
He was Chairman of the Supervisory Board of Sonangol-E.P., December 2013-September 2014.
Previously, he was a member of the SADC Review Team for Malawi and Lesotho under the SADC Macroeconomic Convergence Peer Review Mechanism (MEC), November 2014-March 2015.
He was also the Coordinator of the Implementation of a Loan Agreement with the African Development Bank (AfDB) related to the State Financial Management Support Project (PAGEF), 2014-2018.
Previous roles included:
• Chairman of the Board of Directors of the Institute of Public Sector Companies (ISEP);
• Provincial Delegate of Finance, Ministry of Finance, Province of Bengo;
• President of the Institute of Public Sector Companies (ISEP);
• Acting Secretary General of the Ministry of Economy;
• Director of National Studies and Market Analysis, State Secretariat for Public Sector Companies; and
• Director of Planning and Studies at the Angola Development Bank (BDA);
• Technician at the Support Center for the Implementation of the Capital Market and Stock Exchange in Angola;
• Senior Technician at the National Budget Directorate.
Until 2007 he taught Microeconomics at the Faculdade de Economia of the Universidade Lusíada de Angola and at the Núcleo de Economia do Huambo of the Faculdade de Economia of the Universidade Agostinho Neto. He also taught the Investment Analysis Course at the Lusíada de Angola and Agostinho Neto Universities.
Raúl Enrique Rigo 
Secretary of the National Treasury, Ministry of the Economy,  Argentina
He has a degree in Economics from the University of Buenos Aires and a Master's Degree in Government and Public Management in Latin America from the Barcelona School of Management of the University of Pompeu Fabra, Barcelona, Spain.
He has more than twenty-five years of experience in different areas of the federal public sector in the areas of administration, budget and public finance. He served as Undersecretary of the National Budget from 2002 to 2017. He has also been an advisor on budget matters at provincial and legislative levels.
He is the founder and General Director of the Center for Fiscal and Budgetary Studies of the School of Economics and Business of the National University of San Martín.
He is the author of research and dissemination articles on Government Financial Administration in Argentina and in the region.
Tejan Sensie
Committee Secretary, Committee on Finance, Sierra Leone
Biography to be updated shortly.
Emmanuel Tshibangu Ntite
Head, Finances, Ministry of Finance, Democratic Republic of Congo
Biography to be updated shortly.
Cagri Aydogan
Regional Vice President, Mastercard Advisors
Cagri is the Regional Vice President at Mastercard Advisors. With over 15 years of experience in advanced data and analytics consulting, his role involves helping clients make data-based decisions, innovating new uses for advanced analytics, and implementing test & learn ideas to ensure success for both public and private sector customers. He has been a part of the Mastercard Advisors for the past three years.
Prior to Mastercard, Cagri built his expertise at major companies such as Accenture, Teradata, and Vodafone, where he played a key role in business growth within the data and analytics field.
Cagri completed his degree in Mathematics & Computer Science in Turkey and furthered his education at the Kellogg School of Management at Northwestern University, where he completed an AI program. His combined experience and education enable him to deliver valuable and effective solutions for his clients.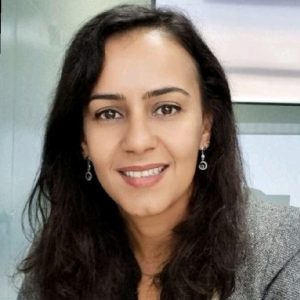 Salima Amira
Country Manager – Morocco, Microsoft
In her new role as Country Manager, Salima leads country strategy, allocate resources, oversee engagements, and highlight Microsoft's work in Morocco. She is tasked with developing and maintaining relationships within the regional sales and marketing departments, as well as across Microsoft's subsidiaries. She has 20 years of experience as a leader within complex and competitive sales environments. Salima is an agile and analytical thinker with a strong technical background. Salima has held various roles within IBM and spent the last two years as Territory Manager for Morocco. Prior to this, she spent eight years selling services and solutions across industries. And six years at INWI in the telecommunication industry where she took on roles in B2B business development management and subsidiary management.
Jerome Bryssinck
Director, Government Solutions, Quantexa
Jerome Bryssinck is Director of Government Solutions at Quantexa. Jerome spent the last 16 years working with many large Government institutions globally in creating solution roadmaps and appropriate risk strategies to combat fraud and financial crime in the public sector.
Relevant tax related projects include the deployment of fraud detection systems covering multiple domains (e.g.: VAT Carousel fraud, offshore fraud, profit shifting) for the following countries: Belgium, Netherlands, Estonia, Spain and Singapore. Jerome also advises Tax, Customs and Welfare administrations in the following countries: Hungary, Australia, Greece, Poland, Slovakia, Austria, France and Belgium.
Kevin Cunnington
Former Director General, Government Digital Service, United Kingdom and Expert Adviser, Global Government Forum
Before leaving government in 2012, Kevin served as the Director General of the International Government Service and Digital Envoy for the UK from August 2019. Prior to that, he was the Director General of the Government Digital Service from August 2016 to July 2019.
Kevin has led a variety of large scale, and global, digital transformation programmes. He spent his early career in programming and IT consultancy. More recently he was the Global Head of Online for Vodafone Group and Business Transformation Group Director General at the Department for Work and Pensions (DWP).
Selim Ergoz
Global Lead, Strategy, Planning, Sales Enablement and Commercialization, Public Sector Unit, Mastercard
Selim leads the Strategy, Planning, Sales Enablement and Commercialization for Mastercard's Public Sector Unit globally.
Previously, he was the Senior Vice President for Government Engagement for Eastern Europe, Middle East and Africa. He is based out of Dubai and joined Mastercard in 2018. In this role he actively seeks to deploy Mastercard products and services to Governments in the region to enable them to better serve citizens and businesses. Selim has previously worked on setting up the sales structure for Mastercard Send product globally.
With more than 25 years in the industry, Selim has extensive experience in the financial sector. He started his career in Citibank Singapore in 1997 and soon after moved to Citibank Russia to establish their credit card portfolio. In 2008, Selim was promoted to Managing Director and Head of Consumer assets in Citibank Russia.
Within a year, Selim joined Russian Standard Bank as Head of Credit Cards, managing one of the largest cards' businesses across Russia. He then joined Visa Russia in 2014 as Head of Products and moved to Dubai as Visa's Country Manager for Pakistan, UAE, and Qatar in 2015.
Selim has an MBA degree from Carnegie-Mellon University and a B.S. in Computer Engineering from Bogazici University in Istanbul.
Imam Hoque
Co-Founder and Chief Evangelist, Quantexa
Imam has spent 30 years in IT, specialising in data driven AI solutions with a focus on decision intelligence and graph analytics. Formerly the CTO, Founder and Board Director for BAE Systems Detica NetReveal, he grew this international team to more than 500 specialists. Prior to Quantexa, Imam led the SAS' EMEA/AP Financial Crime practice and was CTO at an Internet startup.
Since pioneering big data techniques, entity resolution and graph analytics in 2004, Imam and his team have saved billions in tax evasion and fraud across government and financial institutions. He was instrumental in setting up the Insurance Fraud Bureau's across the globe, transforming tax evasion globally, fighting organised crime, corruption and money laundering. More recently he and his team have been helping organisations use data to increase B2B sales, better understand supply chains and improve the prediction of probability of default of businesses.
Steve Barr
Industry Digital Strategist, Worldwide Government, Microsoft 
As an Industry Digital Strategist within Microsoft Worldwide Public Sector, Steve has many years business/IT experience with very strong relationship skills at all levels up to and including C-suite and ministerial level. He is a member of two UK Government All Party Parliamentary Groups for AI (APPG-AI) and Blockchain (APPG-Blockchain), which advises Parliament on the use of modern technology to solve government and societal problems. . He is a recognized global speaker, most recently at Dubai Ports Global Freight Summit presenting thoughts on "Net Zero in the Supply Chain" in November 2022.
He works with government customers across the globe on subjects such as tax, customs, sustainability, security, innovation and user experience and is recognized by his peers as a Public Sector subject matter expert. He has extensive industry knowledge of government, defence and PS sustainability gained in real world engagements across the globe. Prior to joining Microsoft 15 years ago Steve held senior positions in Capgemini, EDS and HM Revenue & Customs.
Valentina Ion
Director Strategy Public Finance Industry, Microsoft
As Director of Government Public Finance Industry, Valentina is in charge of Microsoft sales and industry solutions strategy for this industry, enabling a strong organization that supports Governments embark on the Digital Transformation journey based on deep understanding of their industry, drivers and the critical line of business processes. She is also in charge of building and developing strategic partnerships with ICT, Advisory, Academia or International Organizations such as OECD, IOTA, WCO etc.
She has a diverse background in industry sales strategy and execution, partnerships management, marketing and product management as well a business operation and she holds a Master in Finances and Accounting. With more than 21 years' experience in ICT and Business transformation Valentina is passionate about business re-engineering and digital transformation for better economy and society.
Apply to attend in 2023 now
This event is invitation only. Complete the form to apply.
If you would like more information on this event please contact us
[email protected]